Trending Deeper Into Minimalist Flat Web Design
What Is "Flat Web" Design & Why Does It Matter To You?
"Flat Web" describes a major trend in web design. "Flat Web" design is focused on making the user interface friendlier, especially for Internet users that access the website via mobile devices such as smart phones and tablets. Bold, crisp colors, high contrast and plenty of white space are hallmarks of flat web design.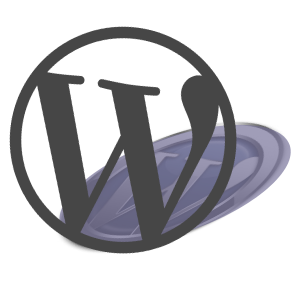 Flat web design is a new trend, but isn't really new at all. What amounts to "flat web design", was a principal that helped early web developers deal with browsers products by AOL, Netscape, Internet Explorer who didn't coordinate much beyond basic HTML standards of the time. Browser developers wanted their proprietary code to rule the future of the Internet, so cooperation among companies was non-existent. Early websites might look good on one browser, but render poorly in another. Simpler designs were less likely to challenge proprietary browser technology.
Flat Web Design, AMP Pages and Mobile Browsing
Instead of getting deep into all the technical aspects of Flat Web design, this post will plant a few seeds to think about. We know most of the memberships are not involved with day to day web design and marketing concerns. So instead of loading up on techno-babble, we simply want to suggest that the flat web design concepts are a potential path to preparing for Accelerated Mobile Pages. Google's  "AMP Project" is all about putting the minimal content up necessary to parse web content to site visitors who use mobile devices. Flat web design is conceptually on the same path.
Bottom line is that simplifying website design and content is becoming the new standard and Flat Web design can lend guidance to new and updated web projects.
Developers have chased technology, increasing the complexity of content being delivered to mobile devices, despite some glaring reasons that suggest otherwise. As of 2012, mobile devices that can access the Internet have outsold desktops and laptops combined. Mobile devices with Internet browsers are now the primary technology accessing online content. It is likely that many put a better computer in their pocket or purse than they every put on their desk! In a nutshell, in almost all cases, the desktop user experience is no longer relevant.
The Flat Web brings back a lot of common sense in design, content management and lead generation.
A Few Simple Examples Related To Flat Web Design:
Graphics using bold, high contrast colors are far more consumable on even the largest phone screens, in particular when the sun is out or your phone's screen is set to lower brightness when it detects low light environments.
High contrast text over background is also easier to read under varying light conditions. Lower contrast between text and the background, makes content harder to read. A fast way to encourage a visitor to "bounce" away is to make them strain, squint or re-read.
Vector graphics are typically smaller files that maintain their integrity as they are resized, where photographs overlaid with text tend to be larger files that do not resolve well as they are resized.

The examples above are focused on practical reasons two-dimensional images are fundamental to Flat Web design. Flat design is smart and visitor friendly which should make it an easy to adopt design principal for any website.
There is no direct relationship between flat web design and Google's push for Accelerated Mobile Pages. Still, if you are in the process of creating a new website or bringing an old website into compliance with today's standards, you have to consider implications of "The AMP Project". This is especially the case if traffic from search engines is relevant to your website. Flat Web design gives you clues you can discuss with your web designer or marketing staff.
This post is based on the experience and research of John L. Wood – Digital Content Manager of the North Carolina Blueberry Council. It is designed to offer suggestions that members of the North Carolina Blueberry Council, can use to advanced discussions with their website and Internet-based marketing partners/teams.