If you are a licensed North Carolina pesticide applicator required to attend safety training, Pender County Extension Center will be offering two hours of V Category training.
North Carolina Pesticide Applicator Safety Training (V category)
Training Date
Tuesday, January 17, 2017. 9 AM to 11 AM
Pender County Training Location:
Pender County Extension Center, 801 S. Walker Street, Burgaw, NC 28425
If you hold a private pesticide applicator licenses, you are required by North Carolina law to attend two hours of "V" and two hours of "X" credits every three years to maintain your license.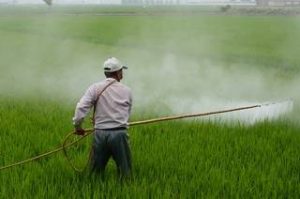 For more information visit the Pender County Center website at:
https://pender.ces.ncsu.edu/2016/12/pesticide-applicator-safety-training/
Pender County Extension Center is a North Carolina Cooperative Extension located at:
801 S. Walker St. Burgaw, North Carolina 28425
For more information you may call Mark Seitz, County Extension Director at 910-289-1235