2017 Annual NC Blueberry Open House and Trade Show
Registration Information & Documents
Date: January 10-11, 2017
Location: Crown Center – Fayetteville, NC
First Right of Refusal Deadline is October 21, 2016
The North Carolina Blueberry Council invites you to participate in our 51st Annual NC Blueberry Open House and Trade Show, to be held January 10-11, 2017 at the Charlie Rose Expo Center, Crown Complex, Fayetteville, North Carolina. The Open House is co-hosted by the North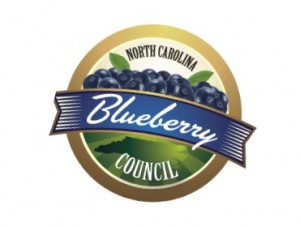 Carolina Blueberry Council and North Carolina State University, and is the primary educational meeting for blueberry growers in the state. Attendance has increased to more than 300 participants, most of whom are commercial producers. This a great event that brings grower members of the North Carolina Blueberry Council, together with vendors who offer products and services to blueberry growers.
The 2017 North Carolina Blueberry Open House and Trade Show is open to any blueberry growers and vendors. Participation is not limited to vendors and growers in North Carolina. The information and technology shared at this trade show should be of interest to any blueberry grower.
The 2016 Blueberry Open House & Trade Show, celebrating our 50th Anniversary, was a tremendous success. Vendor participation increased by almost 40%, we practically doubled our exhibit floor space and we had blueberry growers from all over North Carolina. We plan to do even better in 2017. We listened to the input from you, our valued vendors, and will have additional trade show hours!
Preliminary schedule for the 51st NC Blueberry Open House and Trade Show for 2017:
Monday, January 9
9:00 pm – 4:00 pm Exhibitor Move-In
Tuesday, January 10
8:00 am – 8:30 am – Registration and Refreshments
8:30 am – 12:15 pm – Educational Sessions
1:00 pm – 5:30 pm – TRADE SHOW
Wednesday January 11
8:30 am – 12:00 pm – TRADE SHOW
12:00 pm – 4:00 pm – Education Sessions/Business Meeting
1:00 pm – 4:00 pm – Exhibitor Move-Out
Vendors who participated in the 2016 trade show receive first right of refusal for booth space IF PAYMENT IS RECEIVED BY OCTOBER 21, 2016.
Below you will find a Trade Show Application and Contract. Information on Sponsorship Opportunities will be forwarded in early October.
For further information, contact Brenda Park at 864-361-1598 or b.park@ncblueberrycouncil.org. For exhibit questions, contact Ginger Hubner, Trade Show Manager at 919-349-5696 or gingerh@resortmarketing.com.
Don't miss your chance to be a part of this event – I hope you will join us!
Sincerely,
Ralph Carter, President
North Carolina Blueberry Council, Inc.
Registration Forms For the 51st Annual NC Blueberry Open House and Trade Show
Official Invitation – PDF (Click To Download)
Grower Registration Form – PDF (Click To View or Download)
Vendor Registration Form – PDF (Click To View or Download)