Save The Date – January 17-18, 2018 – Fayetteville, NC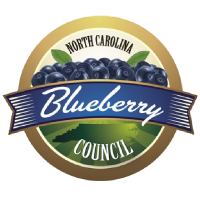 We are proud to announce that once again, the North Carolina Blueberry Open House and Trade Show will be hosted at the spectacular Crown Center Complex in Fayetteville, NC. We are working on the details regarding a block of lodging. We expect to secure a group rate at the same Fairfield Inn & Suites by Marriott in Fayetteville used at previous NC Open House & Trade Shows. The staff at both the Crown Center and Fairfield Inn & Suites have been spectacular and played important parts in helping this blueberry trade show be successful for all involved.
Due to the Martin Luther King holiday, there is a change on loading in from our normal pattern. The load in will be on Tuesday, January 16, 2018.
This year we are working hard to wrap up all the details sooner than in the past with hopes it helps everyone plan their attendance, travel plans, and networking better.
Subscribe to our newsletter for advance notice as we will post here, on our grower information website, and via our newsletter as soon as information is available!
For more information, or if you have any questions:
– Ginger Hubner: Trade Show Manager 919-349-5696
– Brenda Park: Executive Director 864-361-1598
Thanks for all your past support, we look forward to seeing you at the 52nd NC Open House & Trade Show!